A Wondrous Gift is Given, June 3, 2009

The wonderful news has probably traveled to most of you, that the Lord has given our parish a beautiful temple, the historic St. Joseph's cemetery church. The church has been boarded up for 30 years. The church and land, about 2 acres, has been given to us by the Christian Brothers, as an outright gift. It will be our task to restore and renovate the building, which will need to be done before we can occupy it. With the Lord's help we will need to raise $1,000,000.00 to cover the costs of the restoration/renovation. Additional funds will be needed for the beautification of the church, and to build a parish hall (we estimate another $1,000,000.00.) We have begun fund-raising efforts, and welcome any ideas or suggestions for ways to raise the funds. To all of our brothers and sisters in Christ, please keep us in your prayers as we begin this process.
More information is available in our brochure, which can be downloaded in PDF format here:
Larger file (3,636 KB) Russian version (Русская версия) (654 KB) Smaller file (607 KB)

If you would like to help in any way, please let us know:
email apostlebird@aol.com or call the rectory at 301-572-5738
You can contribute to our building fund in the following ways:
Please make a tax deductible donation



Make out your check to "Holy Apostles Orthodox Church"

write "Building Fund" on the memo line and send your

donation to:

Holy Apostles Orthodox Church
P.O. Box 594
Beltsville, MD. 20704



Make a donation through Paypal

For every order you place at our online coffee store, Holy Apostles Orthodox Church building fund will receive a donation from Just Love Coffee Roasters:

Coffee: $ 5 each T-shirt: $ 5 each
Travel mug: $ 3 each Tote bag: $ 3 each
Hat: $ 3 each Coffee scoop: $1 each
This is how it works: parishioners and friends of Holy Apostles register their grocery loyalty cards (e.g., Safeway, VONS...) and/or one or all credit/debit cards with eScrip. Then go shopping at any of the participating retailers and pay using the registered card. The store will then contribute a portion (1-2 % or more) of your total bill. You pay nothing extra, merchant gets a tax break and the church gets a donation. To register on the eScrip website www.escrip.com you will need our
Group Name: Holy Apostles Orthodox Church
or Group ID #: 500023712
eScrip Online Mall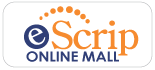 Another option is eScrip online mall.
You can now shop at over 1,000 of your favorite online merchants (including eBay, Amazon, Expedia and many more). If you go to the merchant's web-site from our 'online store' we earn up to 16% of the purchase amount!


Online mall contribution works even if you haven't registered your card but have gone to the merchant's web-site from our web-page.
Simply click on the eScrip Online Mall logo or click on this link:
Please think of us before you shop online, it's free to you and valuable for us!
NOTE: To contribute to our General Fund, please scroll down...
_________________
Parish Hall Building Fund
We've raised
$224,489.00
Our Goal
$600,000.00
Holy Apostles Orthodox Church
Capital Campaign Pledge Form
The campaign runs through our Parish Feast in the Summer of 2022
Become a Sustaining Supporter,
General Fund Contributions